Ray White Warrnambool proudly support Backpack 4 Kids, a Victorian Non-Profit Organisation providing essential material aid to displaced children aged birth to seventeen years old.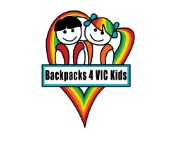 For the last 3 years, we've supported their local community initiative Santa Sacks, which is specifically set up in the South West Region for the Christmas period. However, Jennifer and Peter, who have set up the local extension of the charity, also accept donations and items throughout the year to support displaced children of all ages.
This year, the Ray White Warrnambool offices has decided to continue to sponsor Backpack 4 Kids to showcase our appreciation for the charity and our support to kids in need. We encourage the whole community to help us raise items and funds this Christmas.
The following items can be dropped off at our Ray White Warrnambool office under the Christmas Tree:
Games
Activity sets
Toys
Sports items
Craft items (non toxic)
Story books
Money (every little bit counts)
For more information come see us at the office, give us a call or visit https://www.backpacks4vickids.org.au/