The Perfect Playground!
With an eye on the community, the Gateway Church of Christ are raising funds to upgrade the playground neighbouring the church, located at 186 Raglan Parade.
The Gateway Church can be commended for their input over the journey, with the playground originally being installed by the church back in 2013. A barbecue area has also recently been completed, making the area a place of fun and enjoyment for all.
In it's bid for a new playground to be installed, the Gateway Church require $30,000 for the project and are well on their way to reaching that target.
Ray White is proud to be donating toward this initiative, which will flow on to the enjoyment of many more than just the Gateway Church. We wish them the best with their project!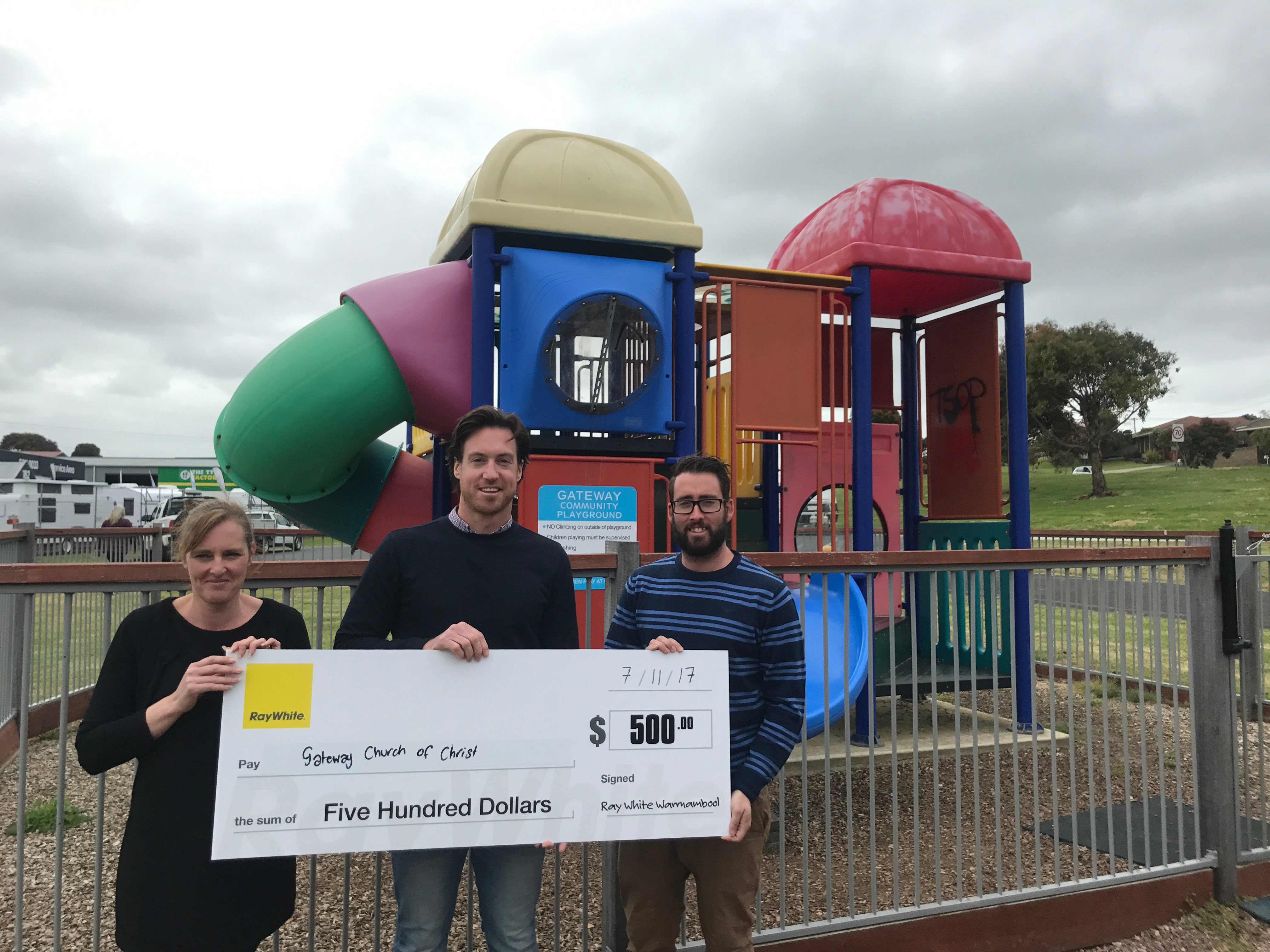 (left to right) Paulette Bowey with Senior Pastor Tim Smock and Tom Leach.
Gateway Church is a vibrant and dynamic church in the city of Warrnambool, on Victoria's South West Coast. It is a welcoming and family focused church intent on equipping and loving people on their road to becoming the people God has made them to be. Our passion is to see the city of Warrnambool transformed as more people encounter Jesus Christ.