A Fun Day for a Run
We are proud to be in partnership with the Warrnambool Athletics Club and to be involved in the 38th Surf T Surf Fun Run/Walk event in January! Our director, Jess Densley has had a long-term engagement with the club for many years. The club provides and promotes opportunities for a healthy lifestyle within the Warrnambool community.
History
In 1982, Peter Wood, Tony Carr, Errol Stewart, Don Steel, Paul Stafford and Barry Maguire from the Allansford Football Netball Club decided to organise a fun run in Warrnambool as a way to stay motivated to keep fit in the footy pre-season and to raise a few dollars for the community. Since that time, the popularity of the event has swelled, with in excess of 1,500 participants running in the event annually.
The Surf T Surf committee has done a fantastic job making the event sustainable over such a long time and are exceptional in providing support to local sportspeople, groups and organisations, helping further grow the Warrnambool community.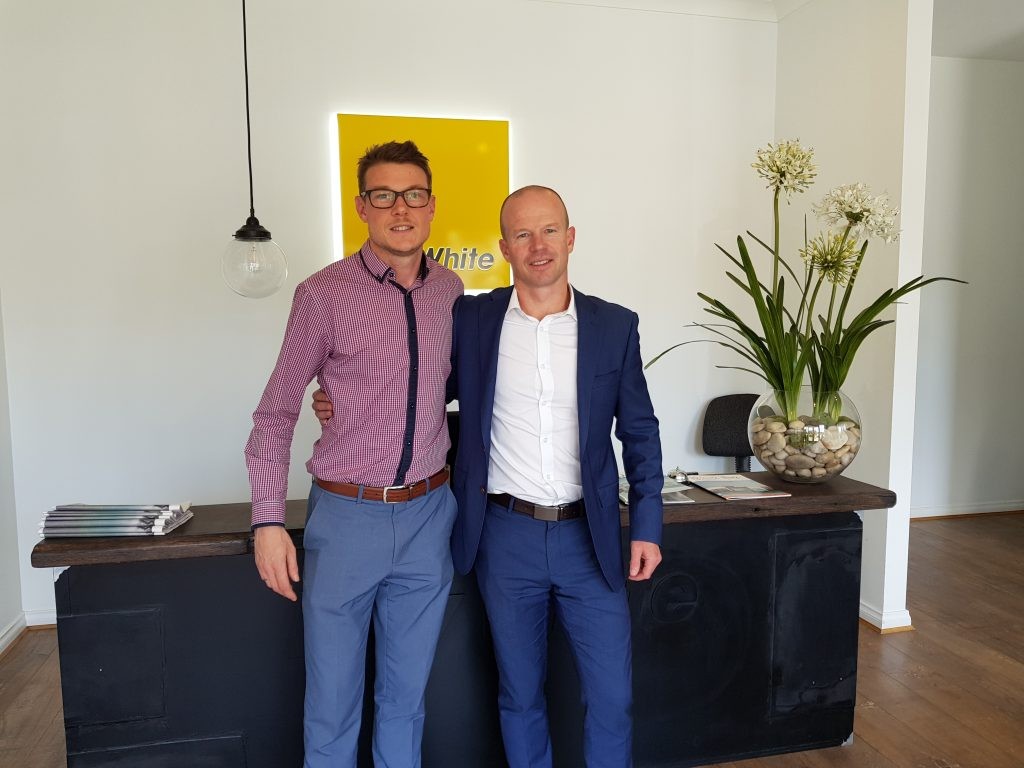 Ray White Director – Jess Densley & Warrnambool Athletics Club President – Ashley Ansell
The next Warrnambool Surf T Surf will be held 6th January 2019.
To enter go to http://www.surftosurf.org/